If the lockdown has shown businesses anything, it's the potential of online commerce combined with virtual shopping experiences. Despite the interruptions caused by the COVID-19 pandemic, businesses have thrived using virtual retailing.
As a result of this, virtual shopping's market share has increased. Live video shopping is expected to be worth more than $170 billion in China alone, with potentially significant implications for businesses. Virtual shopping has progressed from a nice-to-have feature to the next big thing to boost the retail experience.
What Is VR Shopping?
In a nutshell, virtual shopping helps bridge the gap between online and in-store shopping, providing a human touch to eCommerce. The result is an omnichannel experience that seamlessly blends online and offline.
A person working in-store, at home, or at headquarters can communicate with online customers in real time through text, chat, or video. Customers can use this real-time connection to ask questions, virtually try on things, and get product suggestions from a product specialist while also browsing the whole online inventory of products.
Virtual shopping is also helpful in the long-term viability of physical stores. The effects of the lockdown are still being felt, and virtual shopping is assisting brick-and-mortar shops in converting more online shoppers to in-store foot traffic.
Customers are using online interactions with store employees to scout out product options before using physical stores to make purchases, which is helping in keeping brick-and-mortar commerce alive and thriving.
Use VR To Bring Life to Your Brand
A VR store is a replication of a retail store, whether online or in person, to bring the authenticity of actual retail stores to customers worldwide on any device. Customers can roam around the store, browse and buy items, and have a completely immersive experience with your business from the comfort of their own homes.
According to IDC, virtual reality and augmented reality projected a $12 billion market value in 2020, resulting in a 54% AGR with an expected $73 billion market value by 2024.
With the advent of VR and AR technology, an increasing number of online stores are developing and upgrading to provide virtual experiences to their customers to bridge the gap between online and brick-and-mortar stores.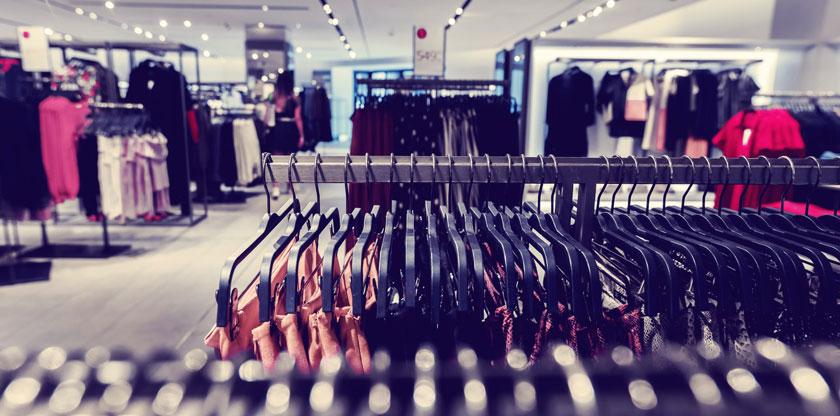 Benefits of Virtual Reality Shopping:
1. Connect with Customers in a Way that Retail Giants Cannot
Engaging with consumers and providing a personal touch gives you an edge over eCommerce giants like Amazon. And virtual shopping will help you in doing this.
For example, a shopper may opt to shop online and have their order sent straight to their house, but with virtual clientele software, they can start a call or chat with you or your sales staff throughout the buying process to get the same level of service they would get in-store.
This improves the client experience by making it seem more VIP, and it allows you to interact with consumers in real-time at their leisure. It's as simple as clicking a button to start a virtual shopping experience. And you'll be able to meet with online customers you may not have met before.
Providing this level of service also allows you to provide consumers with information about product availability and fit before they visit your store to try on products. You'll learn more about your consumers and offer the best service experience possible across all channels.
2. Reach a Broader Customer Base
Even if you are in a metropolitan area, location is very important to any business or start-up. On the other hand, a good online presence may make a significant impact in gaining customers even if your location is not ideal. Even if you work from a small corner store or your own home, new customers will be able to find you thanks to virtual shopping options.
Invest in a user-friendly website and integrate social media platforms to allow your consumers to share online. It's also essential to have high-quality photos and links that are easy to find on your site.
3. Virtual Shopping Works Full-Time
Let's face it: there are times when customers can't easily go out and buy in person. Warmer weather is often seen in the spring, and one thing that everyone wants to do is go outside and do a few errands, buy new clothes, and enjoy this time of year.
However, there are times when we are all cooped up indoors. Customers must be able to shop even if they are at home due to severe weather, illnesses, lengthy workdays, or other mitigating circumstances. To address such needs, virtual business is important.
4. Reduce In-Store Inventory and Centralise Your Product Stock
Implementing a virtual shopping plan can result in less stock being required in-store. This is known as showrooming. Customers may shop in person, but your retail store only has a limited amount of inventory. Instead, it is stored in a centralised place, such as a warehouse or an order fulfilment centre, from which all orders (in-store and online) are sent.
For example, a consumer may start a chat while browsing your eCommerce store. You'll be able to help them, give product suggestions, and add a personal touch, and they'll be able to finalise their purchase online. Then, from the same central location, you can dispatch their order.
5. Create an Omnichannel Shopping Experience
You can own the whole commerce experience by using virtual clientele and shopping. You can create a seamless transition from your online business to your actual retail location. In addition, including virtual clientele in your omnichannel retail strategy increases product discovery on eCommerce.
This approach allows you to meet customers where they are and assist them in the same way you would in-store.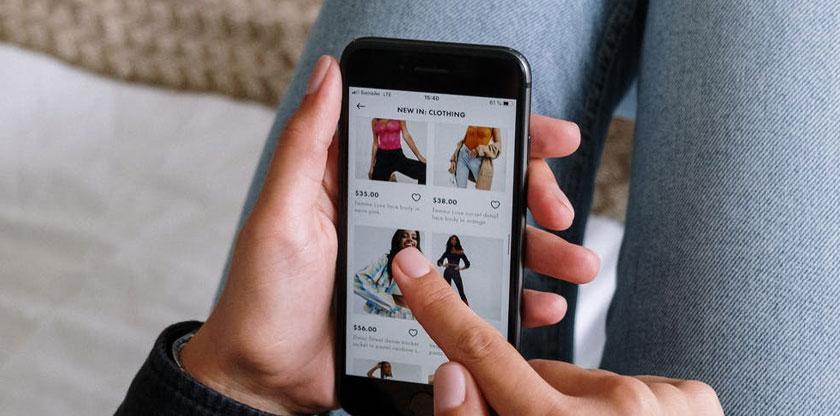 Virtual Retail Is The Future
There are several ways for businesses to be inventive and benefit from virtual shopping. The retail industry has suffered the most due to the pandemic, and businesses are seeking new and lucrative ways to persuade their customers to return. They can do all of this and much more with an engaging and interesting virtual event platform.
You can use our VR Shopping service to merge VR with your eCommerce store and get ahead of the competition. To get started, all you need to do is get in touch with us.