For many businesses, outsourcing has become a widespread practice – especially in recent years. Outsourcing your software development comes with an assortment of benefits, some of these being; helping you to cut costs, increasing efficiency and also speeding up the process to have your software available to the public.
Breaking this down further, depending on your workload – the completion time can result in more time, money and resources being spent than you would previously not expect. Hence, opting to outsource your software development to experts can remove these resources being burnt. Couple this with the notion that outsourcing is only sustainable for large businesses – this is simply not true as SMEs can also benefit from outsourcing.
SMEs can recruit the assistance of local software developers who will be more than willing to help out local businesses – utilising their employees' expertise to craft something with love and care in which the client(s) will be blown away.
In our latest blog, we will be exploring the software development outsourcing service – providing an understanding as to why this is important and how this may be the best decision for your business. Firstly, however, let us explain this further:
What is A Software Development Outsourcing Service?
A software development outsourcing service allows you to see the completion of software development projects without the need to overspend, burn resources or recruit to a point where you are over budget. Couple these with the fact that outsourcing can benefit you should you not be able to keep up with your growth.
It is worth noting, however, that opting to outsource can essentially relate to any service in the digital space. For instance, if you are not too savvy concerning SEO or social media marketing – you can decide to outsource these marketing channels to others who can do it on your behalf.
Outsourcing does not mean that the control is taken away from you, however. As you will essentially become a client, you are still able to get the work completed on your terms. As stated above, should your business be spinning too many plates – employing another agency to complete your software development will allow you to focus on other tasks.
This is paramount if you are a new startup. As you opt to outsource, you can focus on growing your business by attending important meetings and building relationships with existing or prospective clients. All the while being frequently updated with updates from the agency that you've chosen.
Not only this, but a truly great agency will want to inform you with background knowledge by providing insights into the current technologies and tools being used. Should this not be the case, you should err on the side of caution as you should expect agencies to want to highlight all of the latest practices.
Further down, we will explore the additional benefits of outsourcing software development for products. Covering everything from how it can speed up the development of your software whilst how it can be great for startups.
How Can Software Development Outsourcing Benefit Startups?
Conducting a new software development project can be extremely difficult. There are a lot of things that you wouldn't have previously thought of. These can range from initially figuring out the type of application that you want to be built, which language is best for the needs of your business as well as the process in which the completion of the development should be handled.
Every software development project should be seen as a strategic investment for a business. This is especially true for SMEs as they will naturally not have the money compared to large companies.
Once you have decided to outsource, you can either choose an agency or self-employed developers. Both of which will require contract agreements and the transfer of intellectual property rights. This arrangement is usually contractual.
Although, from experience – we suggest that SMEs should opt for developers from their city. The reason for this is that the local developers will be getting paid for their services whilst the client will receive the software that can help propel their business. Keeping the profits on both ends exclusively in the city.
What Are The Different Development Outsourcing Models?
Software development is an exciting time for many businesses. The reason for this is that this can lead to innovation, and growth whilst also being a measurable benefit. Although it's incredibly exciting, this can all be for nothing should it not be executed carefully.
It is paramount to start the process correctly given the fact the entire development process is a huge investment. This can be especially hard should you attempt to do it yourself.
With this in mind, below we will be breaking down the advantages and disadvantages of the various outsourcing models:
A Full-Time Team Model
Regarding the full-time team model, you should likely expect to pay a fixed monthly price to the developers you have decided to hire for the entire process.
This is perfectly suitable for long-term projects with unclear requirements whilst also for large-scale internal projects where the client's employees do not have certain skills.
The Main Advantage of the Full-Team Model: As the client, you will be in full control. Allowing you to focus all of your attention on the business aspects of the project.
The Main Disadvantage of the Full-Team Model: The lack of well-formed specifications can bring a lot of creativity to remote teams. This can likely result in discrepancies regarding client expectations.
Fixed-Price
The fixed-price model is concerning both the project parties agreeing ahead of time. These agreements are for the determinations, extent of the project and the cost and name of the project.
Since customisation is not often possible in this format – this template tends to benefit smaller projects.
The Main Advantage of the Fixed-Price Model
Fixed-price is perfectly ideal when you are trying things out with another software service. Allowing you to obtain what you want whilst matching your range.
The Main Disadvantage of the Fixed-Price Model: As a result of the timing being negotiated in advance – the likelihood of the project being delivered on time is much higher. Although, the fixed price leaves little room for change and flexibility once an agreement has been met.
Time And Material
The time and material model will allow customers to pay for the time dedicated to development. This model is most suitable for SME projects that do not have predefined requirements.
This is perfectly ideal for projects that require limited resources (1-3 resources). Due to the likelihood of the original specifications not being entirely defined – this can result in the work plan changing to reflect the new requirements. Therefore, the time and material model can be in line with flexible methodologies.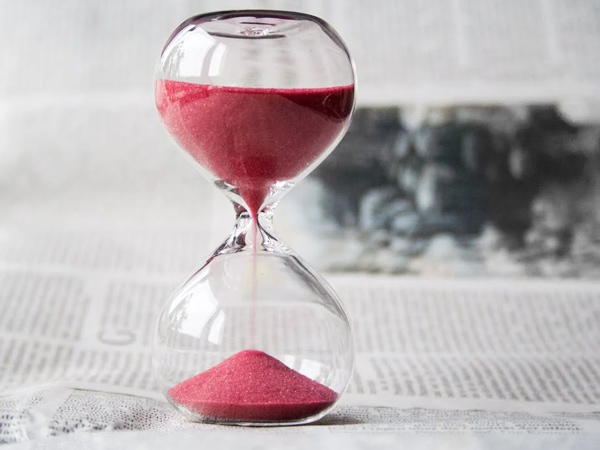 The Main Advantage of the Time and Material Model
Due to the aforementioned flexible methodologies, the client can oversee all stages of development. This helps improve the probability that the final product will meet the specifications.
The Main Disadvantage of the Time and Material Model
Should there be any uncertain necessities, this can make the planning fairly troubling. You can also expect a lot of communication throughout the project which can slow down the process even further.
How Is Software Development Completed?
Software development can often be fairly complicated, however, it doesn't have to be. Below we will break down the different stages that are involved – ranging from conceptualising to ongoing tweaks and improvements. Take a look below for more:
Conceptualisation
As you are most likely already aware, every project first starts as an idea. This idea will then blossom and take shape into an idea you are fully behind and want to see come to fruition. Of the most important aspects of the conceptualisation stage is to guarantee the accessibility and openness of the necessary development devices, stages as well correspondence channels.
Fundamentally, you should make sure that the consumption of assets or meddling with the continuous events of development is kept to a minimum.
The Prioritisation of Features
Making sure that you are consistently documenting each stage is critical for maintaining the most effective communication, workflow, accountability as well as facilitating communication among team members.
Among these are also the features that will be implemented in the software. It is important to conduct this after the conceptualisation stage as all parties will have a clear outline regarding both the concept and features of the software.
User Experience Design
The User Experience (UX) design is another critical component as this relates to the life cycle of a software project. With this in mind, the design phase may also involve the creation of a prototype that signifies a visual representation of how the design will both look and operate.
For the UX design, the front-end designer(s) will create the UI of the software and its association with the server. Following this, the administering of teams adds every one of the necessary information to the data set.
As such, the front-end developer can then create the user interface (UI) of the product and its connection to the server.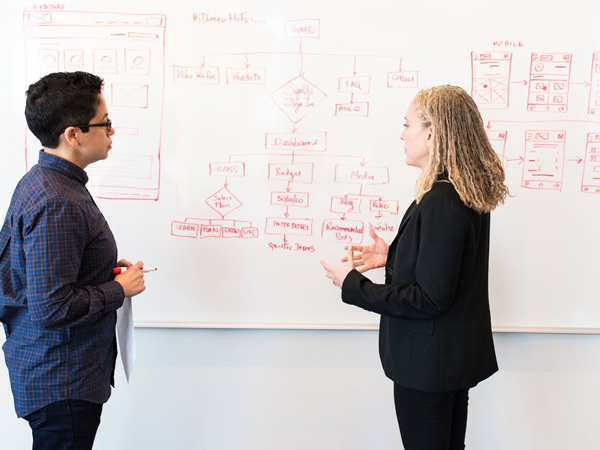 Programming
Following the UX design comes the programming of the software. During the programming stage, it is vital to ensure that the code is in line with the project requirements whilst meeting the expectations of the client. You should expect this stage to be the longest to complete given the care and attention needed.
Although, efficient agencies will have completed the above stages with such finesse that this process can flow fairly easily. Resulting in only needing to make a functioning item and source code.
Analysing
Once the programming is complete, you should then transition to analysing the newly developed software. This can be conducted with both developers and clients present to check if the software is in line with the conceptualisation and features.
It is also a great opportunity to iron out any potential bugs present. This process can usually vary in completion time – it is nonetheless paramount to be completed regardless of the time spent. The reason being is you should simply want to have an error-free product.
Ongoing Tweaks and Improvements
Once the issues have been resolved and both developers and clients are happy – your software can then be brought to market for beta testing.
During this stage, this is a great opportunity to collect user feedback as people are viewing your software with fresh eyes. Informing you should something be wrong, allowing the development to fix said issues with future updates.
The life cycle of the software does not end there, however, as there can always be fresh ideas that need to be implemented or refinements to already existing features to help make it more streamlined.
The Weignyte Way
At Weignyte, we offer an unrivalled software development service for SMEs and large organisations alike. Whether you do not know how to develop your software or simply do not have the time – we can help bring your software to life.
We pride ourselves on offering a personalised software development service that is simply unmatched. Whether you are in Liverpool, the Wirral or other surrounding areas in Merseyside – regardless of where you are, we would love to hear from you!
Take a look at our latest blogs & guides to hear our thoughts on all things digital marketing.