Do you use virtual reality in your real estate business? If not, you might be missing out on some fantastic business possibilities! In recent years, the world has been burgeoning, and we are now entering a new era of digitalisation.
VR has developed as an effective and robust tool for the global market in such a digital world. Virtual reality, or VR, has grown considerably more popular worldwide because of increased accessibility and inexpensive services.
Many sectors, including real estate, have used virtual reality to change their aging process into, effective, more advanced one. One example of virtual reality is a virtual tour.
The real estate sector has swiftly adopted the virtual tour to improve its operations. Even though almost half of all brokers say keeping up with digital technology is their most challenging difficulty, 3D virtual tours are gaining traction among the most competitive firms.
Incorporating innovation into the plan will assist in achieving the following objectives:
Sell property as soon as possible to avoid a price drop.
Shorten the time your product spends on the market.
Boost the first-agent-first-client contract closing rate.
Enhance the customers' decision-making processes.
Increase the upward payment rate by gaining power with clients.
Compete against other websites, brokers, and agencies to win the competition race.
What is a Virtual Tour, and how does it work?
A virtual tour, often known as a VR tour, is a digital means of exploring properties using virtual reality. A 3D walkthrough approach allows real estate purchasers to examine homes without visiting them in person.
Using real estate smartphone applications, the viewer may take a virtual tour of any chosen home and explore various rooms and other aspects of the property by just swiping the screen.
Floor plans are typically included in virtual reality tours so that guests may get a better sense of the area. To create ambience, you can also employ background music or sound effects. Moreover, VR tours can make for objects that are in the development stage. A photorealistic interior is feasible using VR visualisation technology.
How Can a Real Estate Virtual Tour Help You Close More Deals?
Even if you are not physically present, it is fascinating to land somewhere and enjoy the sceneries with all of their beautiful details. It becomes feasible because of virtual reality technology, which can immerse clients in a virtual world. Early users of digital technology have influenced healthcare, gaming, education, defence, entertainment, and many other areas. Its influence on real estate has also increased to the point where it is now a visible phenomenon receiving a lot of attention.
According to a report, the global virtual reality market was worth USD 15.81 billion in 2020 and can increase at a CAGR of 18.0% from 2021 to 2028.
Here, take a look at the changes that the real estate business is likely to undergo soon:
1. Virtual photorealistic tours
While virtual reality technology has progressed significantly, photorealistic virtual tours are still the most fantastic result. Buyers had to arrange a list of physical inspections outside the property not long ago if they wanted to hunt for an office or residential space. It is also impossible to inspect each one manually. Thus, the only choice left is referencing oblique photographs on a brochure or browsing the website.
Virtual reality has allowed the business to create a photorealistic 360 virtual tour with 360-degree depiction for properties, defying stereotypes.
Buyers require a specialised virtual reality headset to begin their tour before visiting the location in person at this time. Customers can virtually visit multiple sites in a short period, which has resulted in time savings. In the end, it benefits both real estate brokers and sellers who favour a smooth real estate transaction.
2. Breaking the traditional taboo
Virtual reality services in real estate are not just for virtual tools; they may also give classic real estate working processes a fresh spin. For example, in the past, sellers or agents had to put a lot of effort into a place's decoration to attract customers. For all parties, the staging process proved to be exceedingly costly and time-demanding.
3. Quick & Affordable Prototype
Virtual reality technology is making huge strides in the consumer market. It is just as genuine in architectural plans or early prototypes for any given property. When there is a need for modification in an already built prototype at a later point, the building agents must return to the drawing board and reflect on their adjustments.
Benefits of virtual reality technology in the real estate industry
Even if you are aware of the practical applications of virtual reality in the context of iOS and Android application development, there are a lot of factors to consider, mainly if you are unsure of its value. To demonstrate its viewpoint, a shortlist of several benefits offered by VR in the real estate market are as follows: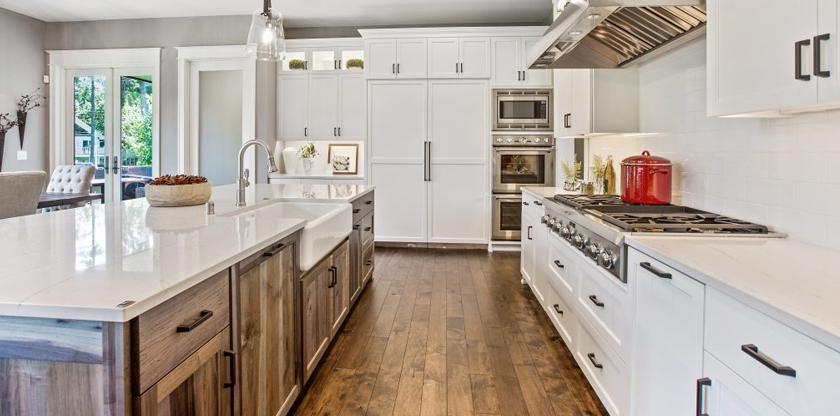 1. Time-saving solution
It is undoubtedly the most prominent benefit of virtual reality; it saves clients' time and helps realtors organise their schedules more effectively. Thanks to technological advancements, there is no longer any need to travel from property to property and become victims of traffic bottlenecks. Instead, buyers may just put on their headsets and take a 3D tour of the area.
Buyers may see their selected houses at any time without spending a lot of time discussing them with realtors, thanks to the introduction of virtual reality technology in the real estate market.
2. Develop stronger connections
Real estate web development services or comparable solutions are becoming popular among agents and their clients. In contrast to regular website visits, its primary purpose is to envision each property with stunning visuals.
Virtual reality in real estate is highly dependable because no one is in a rush to tour the property, and it entirely works as per customer-centric specifications. It is also worth noting that the fully immersive nature of such solutions fosters more profound connections with clients and allows realtors or agents to engage with them more effectively.
3. Reach out across the world
Agents in the real estate market are very familiar with the needs of each customer. They also recognise that scheduling visits, negotiating different terms, showing houses, and other related chores take a lot of time, so it is no wonder that the average agent only works with a small number of clients.
Virtual reality has alleviated all of these issues, allowing realtors to work more efficiently. It is true regardless of the buyer's geographic location because technology can assist them in comprehending the property from afar. Finally, it means that the agents will reach many clients and quickly provide the resolution to them without going anywhere.
4. Save money and resources
Building real estate apps or VR may appear costly, but it is the most cost-effective solution to traditional marketing strategies. Previously, it was necessary to stage properties and give consumers high-quality images and a wide range of printing materials.
Realtors and real estate brokers can save a lot of money by using nearly identical information with different consumers using virtual reality technology. To shoot virtual tours of the property, all required is a rudimentary understanding of rendering and a low-cost camera.
5. No annoying pop-ups on the site
Pop-ups are a well-known marketing tool and are still present on many websites today. Although most businesses no longer use direct "BUY NOW" pop-ups, consumers who browse websites still dislike them. Fortunately, minimalist web design eliminates the concept of pop-ups, allowing customers to discover offers and make a less rushed purchasing decision.
6. Quick ownership
Most realtors find signing agreements and dealing with legal procedures to be a tedious and time-consuming process. However, virtual reality genuine tours and help have strengthened customer-agent relationships and ownership.
Mortgage calculators, area and landmark descriptions, details of similar properties, and other interactive add-ons make an immersive experience.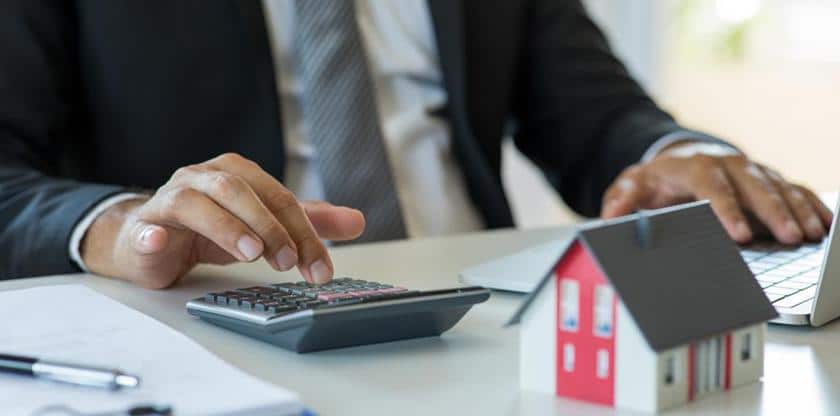 Finishing Up
The powerful virtual tour solution can improve your client service and help you stand out in a crowded marketplace. You may easily surpass your competition and not only assist your consumers in finding the ideal home but also make the purchase process easier for them.
As a result, if you are on the lookout for a virtual tour solution or a bespoke software solution to help you run your business more efficiently, Weignyte is your one-stop-shop!
Our professional developers and trained team of engineers at Weignyte work with you to create a cost-effective and scalable solution that meets all your business demands while propelling your real estate firm to new heights. You are welcome to contact us at any time; we will be pleased to help you.