Do digital marketing trends seem overwhelming to you? If so, you're not alone. Staying ahead of the competition in digital marketing takes more than simply learning and using fundamental industry ideas.
Since the digital world, like each member of your target audience, is constantly evolving, an important aspect of effective digital marketing is being up to date on the latest trends.
Trends in marketing can change as fast as they do in fashion, technology, or pop culture. However, staying ahead of the game is relatively simple. By researching past trends and being attentive to ongoing changes, marketing experts globally can get a fairly accurate read on what to expect in the coming year.
However, if that seems too much work, you should consider hiring a digital marketing service. These professionals know all the latest trends and can help design an effective marketing strategy for you.
To stay ahead of the curve, it's important to be aware of the top digital marketing trends for 2022. Here are seven of the most important trends to watch out for.
1. Interactive Content
The concept of what it means to have a connection with a business is shifting as social media continues to link customers and the companies they purchase from on exciting new levels.
Yes, your clients want a more personal relationship with you. However, consumers are searching for content experiences that extend beyond traditional text, regardless of how punchy that text may be.
Interactive content has been a major marketing trend for some time now, and it will keep going strong into 2022. Keep your audience engaged with unique, immersive marketing content that encourages them to participate in the experience.
Some excellent examples include, but are not limited to:
Interactive calculators and other useful tools.
3D images and 360-degree VR videos.
Questionnaires, polls, and quizzes.
AR content
In fact, interactive content gets two times more interaction than static content.
Consumers expect engagement, personal connection, and originality in the branded content they read, and content types like those mentioned above provide that. They also help you increase conversion rates and increase your bottom line by being distinctive.
2. Storytelling
The importance of storytelling in brand marketing cannot be overstated. Consumers are bored of hearing how you, the brand, feel your products or services are superior to the competition when marketing your product in the current landscape. They want to know how you delivered on your commitments in a way that met their requirements and exceeded their expectations.
This isn't to say that companies should sit back and let their reviews speak for themselves. Rather than just informing customers about the advantages of their product or why it's better than the competition, companies should use stories and client testimonials to prove how the product or service can help them solve a particular problem.
It may not result in immediate sales, but it's an excellent way to get your brand in front of people thinking about a particular issue. That way, if they have a problem, you'll be the first company they'll consider.
3. Go All-in on LinkedIn
LinkedIn is quickly becoming the go-to social media platform for businesses of all sizes. The platform has a large user base, and users are highly engaged. In fact, 96% of B2B marketers use LinkedIn to distribute content.
Therefore, if you're not already using LinkedIn as part of your digital marketing strategy, you should start now. Make sure to create a company page and post regularly. You can also use LinkedIn Ads to target your audience.
4. Focus on Video Marketing
Video marketing is becoming increasingly popular, and it's no wonder why. Videos are highly engaging and can be a great way to connect with your audience. In fact, Cisco predicts that video will make up 82% of all web traffic by 2022.
Video marketing is also a great way to go viral and achieve high levels of brand awareness. Just make sure you use relevant hashtags and optimise your videos for search engines (and don't forget to link them back to your website).
5. Invest in Instagram
If video isn't quite what you're looking for, consider investing in Instagram marketing. With over 1 billion active users, Instagram is a great way to reach a large audience. Research shows that Instagram outperforms other social media platforms when it comes to engagement.
A study from Statista shows that 78% of marketers currently use Instagram to promote their business, and it's easy to see why. With new features like video integration and highly targeted advertisements, there has never been a better time to get started.
6. Start Investing In Artificial Intelligence
AI is becoming more and more popular among mobile users, and it looks like the trend won't be slowing down anytime soon. This means that businesses need to start investing in AI to attract new customers.
However, if you are looking for an affordable way to implement AI into your marketing strategy, you can start by using chatbots. Not only are chatbots convenient for users (who doesn't like getting 24/7 customer service?), but they also allow you to connect with potential customers in real time.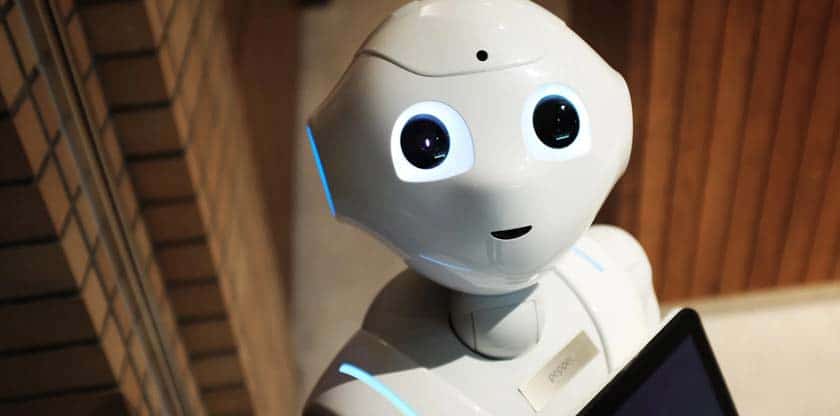 7. Integrate VR and AR
Virtual Reality (VR) and Augmented Reality (AR) are quickly emerging as the next big thing, and users are highly engaged with both technologies.
VR allows users to experience a virtual world, while AR allows users to experience augmented reality. Both VR and AR offer a great way to connect with your customers and give them a unique experience.
Statista estimates that in 2022, 1.1 billion people around the world will be using mobile AR.
Because of this, it's a good idea to start experimenting with integrating AR/VR features into your marketing strategy. Be sure to keep an eye on the market and see how it develops.
Final Thoughts
Digital marketing is constantly evolving, and it can be tough to keep up with the latest trends. However, as a business owner, it's important to stay ahead of the curve. In this article, we've outlined seven digital marketing trends that will be popular in 2022. If you want to stay competitive, you need to start implementing these trends into your marketing strategy now.
If you need help implementing these strategies or want more information on any of them, feel free to contact us. Weignyte has years of experience helping businesses reach their target audience and achieve their desired results. Let us help you take your business to the next level!