With digitalisation, consumer behaviour has changed a lot to adapt to the developing technologies in the digital era. For instance, the popular yellow pages have now been replaced with online directories with the initiation of the World Wide Web.
Currently, the rate of the use of the internet for business marketing has been increased to a great extent, and on the other hand – paper marketing has nearly been reduced to dust. Should you want to take your business to a greater level with high consumer visibility, you need to be found online. In simple words, a business requires having a website to showcase products and improves the user interface.
Do you want to grow your business online but unsure about the benefits of having a website? We have the top 10 reasons why your business requires a website in 2021, regardless of the industry type.
Top Reasons To Have A Business Website In 2022
It Adds To Your Company's Credibility
Take your business seriously and invest in a professional Web design and development company to build your website. Nowadays, almost every second person is using a smartphone. When people discover a new company or product online and couldn't find their website, it can damage your company's credibility. A study has proven that almost 75% of online users judge the company's credibility based on its website's design. As in the end, people are most likely to engage with the company they can trust. And the website works as a ladder towards building consumer-seller relationships.
Improves Brand Visibility
One of the most important things that a business owner can do is showcase products on the web to their prospective customers. You need to clearly establish your company details like who you are, what your brand represents and what it stands for to increase the chances of customers buying from your website. It will set your business apart from other competitors in your industry. Without having a credible website, it gets challenging to provide a reliable user experience.
Website Maximises ROI
In this digital age, having a website works as a marketing tool that doesn't cost a lot of money but maximises ROI. An SEO friendly website improves your visibility in front of thousands of potential customers without excessive spending. It helps your brand to get a broader prospect of the target audience. Other than that, the content of a website can influence the shopping decisions of the customers and the company's conversion rates.
Expand Your Business's Working Hours
Having a website means that your products or services are always available for users at their convenience. You are always interacting with your customers, be it night or anytime during the day. Always being accessible for your consumers supports your marketing strategies and maximises ROI. 24/7 chatbot availability works effectively in your favour and helps you build a strong consumer and seller bond. AI-powered chatbots solve the basic matters of the customers all by it.
Allows You To Expand Your Business At Greater Level
Having a professional web design and development service provider can build your website to expand your business to a greater level. A detailed website grabs the attention of potential customers and enhances the conversion rates. Small local businesses have launched their websites and have reported having gained success in every industry.
Digital Marketing Grows Your Business
If you leverage digital marketing in your business strategy, you can increase your leads and grow your business. It helps to drive maximum traffic to your website and leverage the historic traffic so that you can get the best ROI with as little amount spent on advertising as possible. It is best to get your website running even before you are not planning to run ads at the current moment.
Controlling The Narrative Of Your Brand's Perception
We all know that it is difficult to control what others have to say about your brand; however, you can influence this by writing your own story on your brand's website. It proves that websites are far more effective and efficient than any print marketing. It spreads your brand message, vision and mission to the world shortly and crisply. The search volume per day is extremely high; thus, if you don't have a website, you are losing countless potential customers. And your competitors who have a search engine optimised website have increased sales and ROI.
Insufficient Social Media Reach
You might have a dedicated page on social media, but do you think it is enough to attract new customers? Think twice! It is definitely not enough to have a business page on social media as every other business has it. Most companies are now switching to building websites rather than relying just on the social media business pages. Social media networks have the potential to increase your business but not as much as a website can maximise the ROI.
Competing With The Experts In Your Industry
With professionally made websites, you have a fair chance to compete with the giant businesses of your industry. It is highly recommended to have an SEO friendly website to rank higher in the list and get maximum customer interaction. The use of the right keywords can increase the traffic of your site and influence many potential customers. It is only possible when you do proper research, check recommendations and reviews of the web design and development agency. It would help you have a prominent position on the search result page that will help you compete with the Goliaths of the industry.
Helps Your Get Maximum Leads
One of the more fascinating reasons to have a website is that it can increase your chances of getting new leads. Once you have made yourself visible on the web, potential customers get interested in your product and/or services and would like to learn more about your brand. Thanks to the internet, your information is correctly mentioned for the customers to check. It also increases your sales rate. It requires you to invest a little bit; however, if it is done correctly, it can maximise the ROI of your brand.
How To Get Started With Developing Your Website
Now that you have understood why your business needs a website in 2021, let us gather some details on how to get started with it.
Choose A Domain Name For Your Business
Your domain name should be that of your company's name. In case it is not available you must choose a domain name that reflects your business type. It should be catchy, unique and short.
Choosing A Web Hosting Platform
Then you must choose a credible web hosting service with a strong reputation. The web hosting service which has the capacity to accommodate changes quickly and economically. There are many service providers that offer both domain and hosting services.
Professional Web Design And Development
The designing and the development of the website requires a lot of brainstorming as building a website is not as simple as you think. It is best to choose a professional service provider than to do it on your own. It would give your business a push.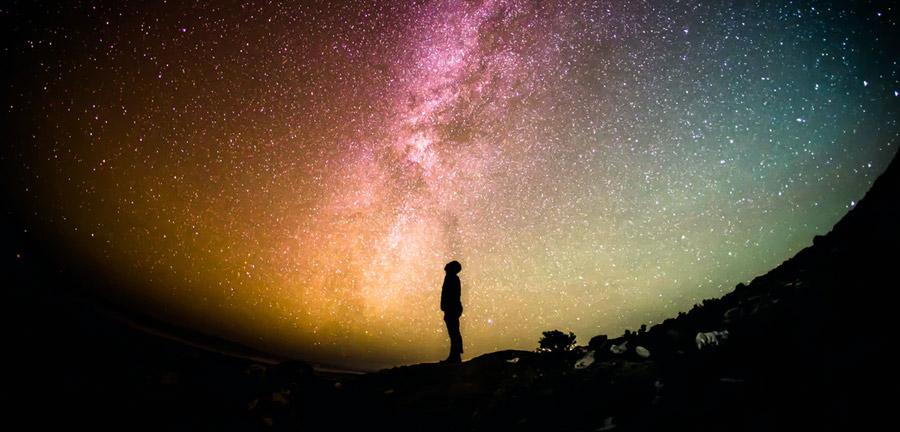 Finishing Up
If you want to expand your local business to a larger extent, it is essential to have a strong online presence and social marketing strategy. The best way to showcase products online is through a website. A well designed and optimised website can help you reach a greater number of potential customers.