Imagine putting up as little as five hours a week to improve your brand's traffic, sales, and recognition without almost zero capital investment. Yeah, that's true! Around 90% of online marketers stated that social media marketing could help generate massive exposure for the business, and it's just the tip of the iceberg. Around 96% of marketers are heavily relying on social media marketing for both sales and marketing. These social media platforms are no less than a gold mine as they offer numerous possibilities for lead generation and customer acquisition, along with several other benefits. Here is a list of different benefits that you can reap by using different social media marketing strategies.
Creating Brand Recognition
Increasing brand recognition is one of the most critical marketing goals for any business. When it comes to social media marketing, it has a competitive edge over traditional marketing methods as it helps you get the brand message across to your audience more easily and quickly. Moreover, it gets the desired attention of the targeted audience toward your brand even when they are not thinking about the brand intentionally.
Using Analytics to Measure Success
It is impossible to analyse the overall performance and success of the different social media marketing strategies you have deployed without tracking the acquired data. Here Google Analytics comes into the frame. This is a great tool to help you find and analyse data and gather insights into the most successful marketing efforts. Also, this can help you get rid of the older strategies that no longer work. You can also analyse the content working best with your audience on different social media platforms.
Improved Sales
Several studies show that social media marketing has a much higher lead-to-close rate than any other marketing form. The reason behind this is the enhanced visibility through social media platforms that provides businesses with far more opportunities to convert leads into actual customers.
Impeccable Customer Service through Social Media
Through their respective social media handles, businesses can extend 24/7 customer support to their clients. They are not just available for their customers but also provide required answers and feedback. In this way, businesses can show their commitment to their clientele while attracting the eye of potential clients.
Lesser Marketing Expenses
When it comes to various traditional forms of marketing, huge capital investment is usually involved. As compared to these marketing tactics, the most budget-friendly and cost-effective is social media marketing. There are zero charges for joining and creating your company's online presence on any social media handle. Also, the costs of the paid campaign are relatively lower, with complete control over how you want to target and where you want to spend that budget.
Better SEO
Though social media strategies don't impact the business website directly, it does have quite an impact on the search engine optimisation strategies in different ways. Social media marketing improves online visibility and traffic to the business website while increasing brand recognition and authority. Apart from this, it augments broader and uniform content distribution and improves local SEO. In other words, your social media marketing strategies back your SEO efforts, further driving traffic to the website.
Retargeting the Audience
Social media helps in retargeting the audience more efficiently. How can you do it? By recognising the people visiting your website and using 'cookies' in the browser to help retarget those individuals on social media. Whenever they visit a social media handle, the retargeting service would come into play and showcase ads to these individuals. Retargeting provides a unique opportunity to capture potential customers again if they leave your business website without fulfilling any specific business marketing goal.
Keep A Check on Competitors
It is not just you who would be leveraging social media platforms for their advantage. Most probably, you would find your competitors following a strategic plan to augment their social media presence. By keeping track of your competitors, you can gain some fantastic insights, which can help you make well-informed decisions, thus achieving a much-needed competitive edge.
Get Important Marketplace Insights
When it comes to social media marketing, one of the most valuable benefits of these platforms is gaining insights. These platforms are one of the best ways to find out and understand customers' requirements, thoughts, and buying behaviours by having a direct conversation with them. By keeping an eye on the different activities on the profile, you can gain important knowledge about customers' opinions and interests that you might not be aware of due to the lack of social media presence.
Thought Leadership
Publishing relevant, engaging, and well-written content on social media platforms is a perfect way to showcase to your audience that you are the pioneer in your respective field.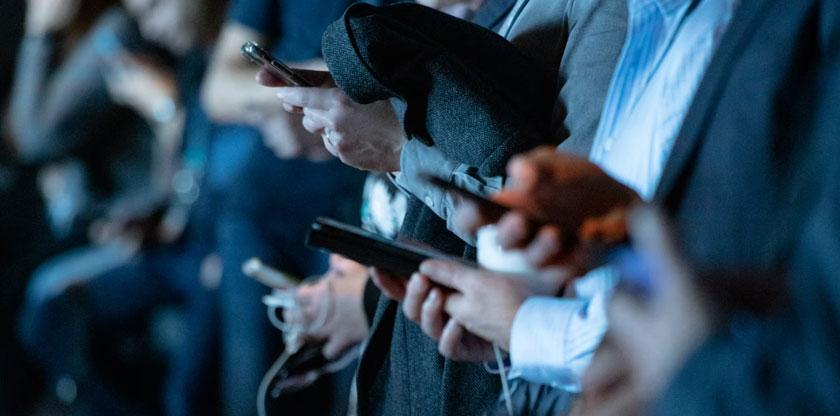 Finishing Up
After going through all these points, it is evident that social media marketing has its advantages. So, in case your business is missing a social media profile, it is time to create a well-informed and detailed profile to initiate your social media presence. Put down all the relevant and detailed information about your business and start publishing engaging and relevant content to start gaining followers. Don't hesitate to ask the audience to "like" and "share" your content while following your page. This would help you to create a strong profile. With consistent and authentic updates on your social media platforms and deploying the appropriate social media marketing strategy, you can get better business website SEO, improved website traffic, improved brand loyalty, higher conversion rates, and many other benefits. With that being said, there are no plausible reasons not to include social media in your business marketing strategy. Also, it is affordable; thus, you have nothing to lose if it doesn't work out. Your competitors, most likely, are already there on social media, so don't let them woo your potential customers. The sooner you start creating the profile, the better the growth you will notice in your business. If you want more details on implementing social media marketing tactics and how they can benefit your business, get in touch with the social media team of Weignyte.